I'm really excited to introduce our new bedroom, featuring ideas on how to style Urban Outfitters Home decor! After we found out the house we lived in was selling, the search for the perfect new place was under way. I like to do LOTS of research and I kiiiind of went into an obsessive frenzy in finding the right place.
In searching, I found the best options on Craigslist, which ultimately led us to finding our 2 bedroom, 2 bath apartment. We honestly couldn't tell what it looked like from the one photo that was posted on Craigslist and when we visited, the entire floor was ripped out and equipment was EVERYWHERE! They were in the middle of replacing the old carpet with new wood floors so things looked very hectic. After some consideration, we saw so much potential with the vaulted exposed ceilings and built in cabinets. We also loved the bright light and the mid century vibe. Thankfully, we gave it a go and partnered with Urban Outfitters Home to create a beautiful, neutral bedroom full of bohemian, feminine vibes!
Take a peek into the inspiration that fed into the design of our sweet space and peep tons of sweet ideas from Urban Outfitters Home.
Bedroom Color Ideas
Interiors Inspired by the Desert
Incorporating Urban Outfitters Home Decor
For the bedroom, I really wanted to incorporate the sweet items I received from Urban Outfitters! It's really important to me to maintain a neutral toned bedroom, especially since the room gets so much golden light. I also knew I had to purchase a sun catcher! We haven't ever had a bedroom with this much light. Because of this, I knew I just had to have something that played with the sun! I also found the sweetest shape study print from a local artist, Sueko Sage.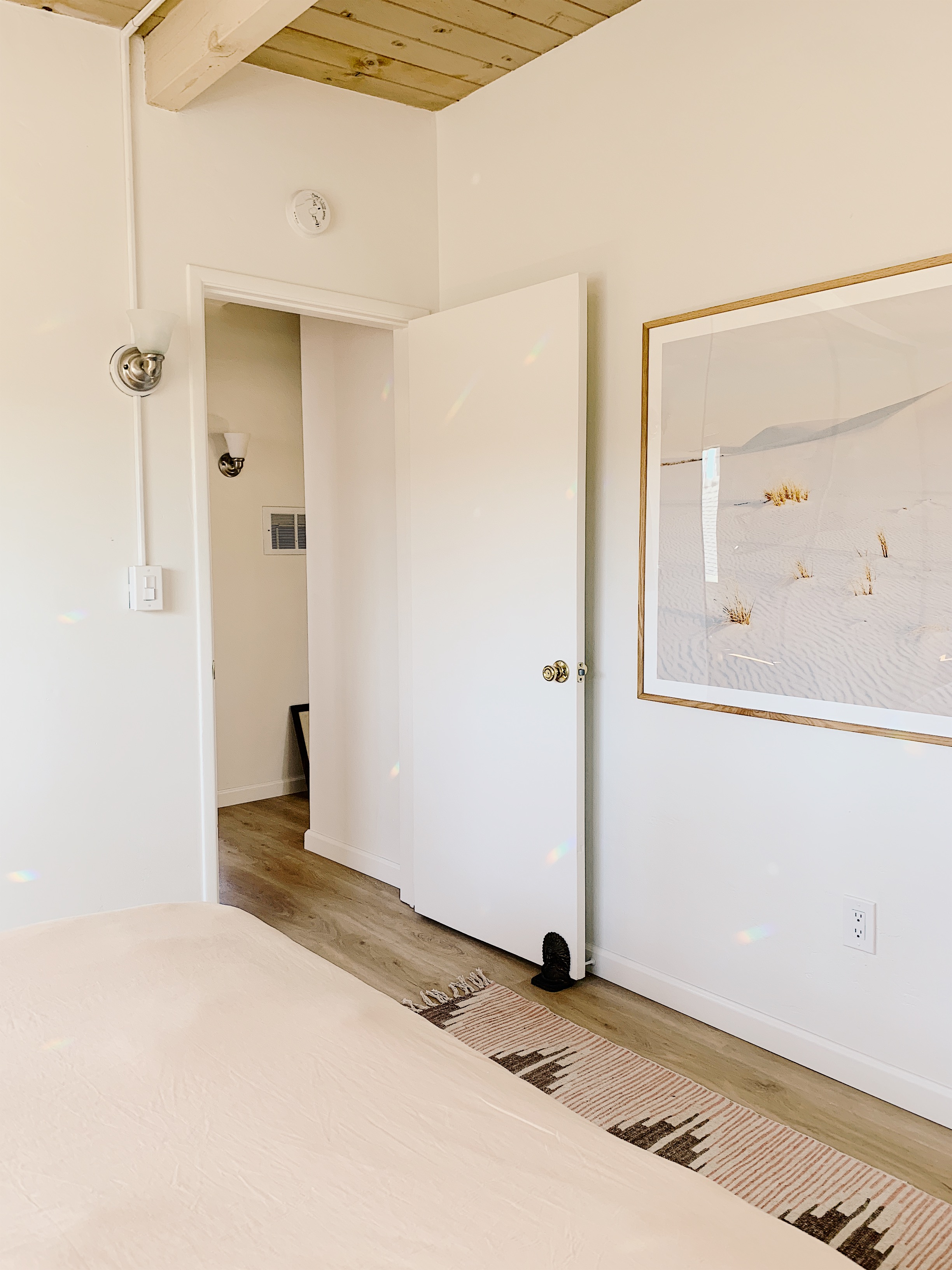 We're really excited to continue to decorate the space and make it our own! Our next room design will feature our living room and office, which will hopefully be spruced up with a sweet mid century desk!
Stay tuned! x Dani